Mrave 2003
The CLR as the Candyland Room(By Gaea, V, and Mer)

Queen Frostine (Mer) comes alive from the game board. And she's just as slutty as we knew she would be. That's Brad getting the whipped topping.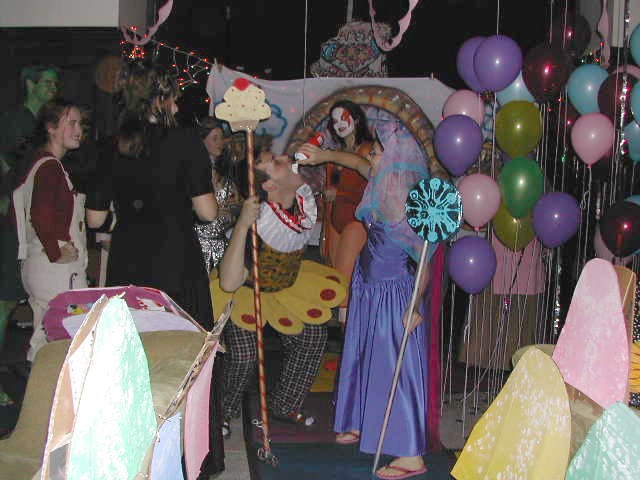 Navin as Lord Licorice and Parker as Gramma "Nut" (whose house led into the INsanitarium).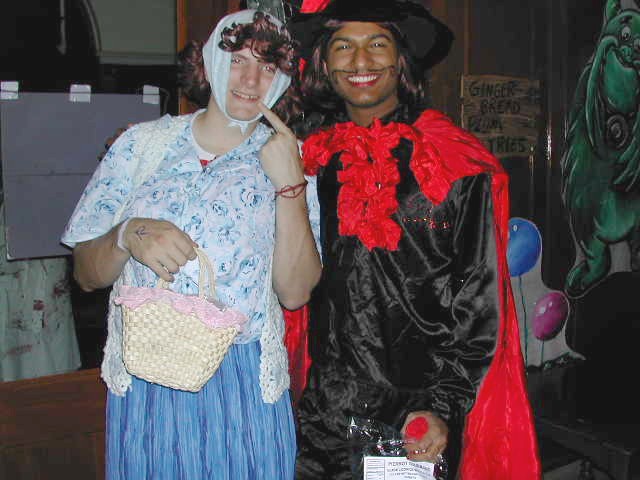 Mr. Mint.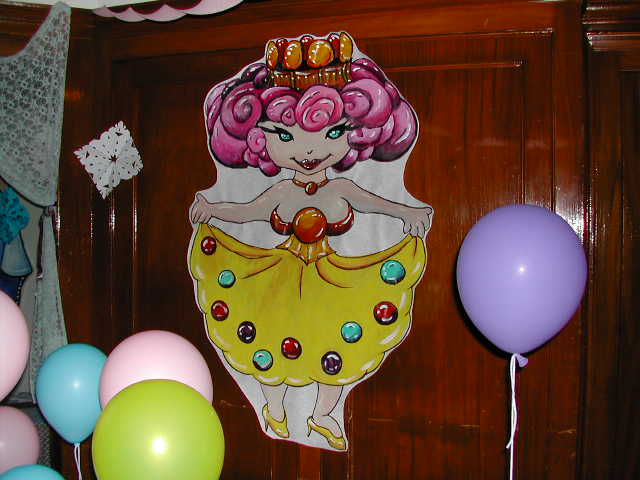 Illustrations by Gaea. They went in people's rooms mostly afterwards, but Gramma Nut fell hilarious victim to arson.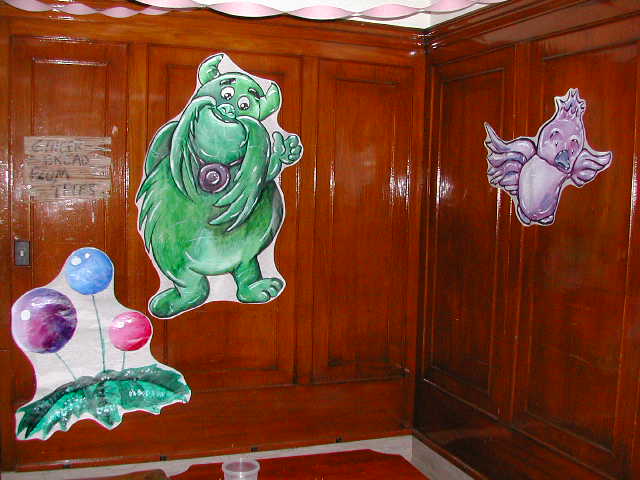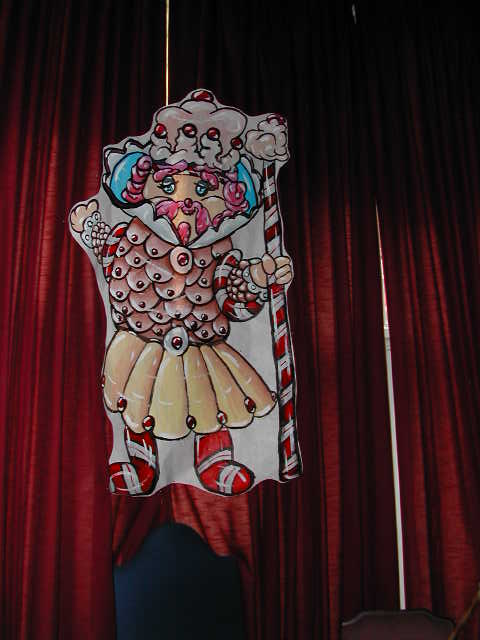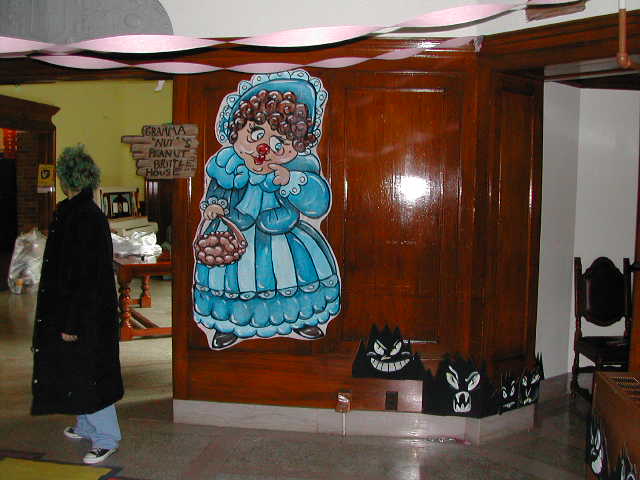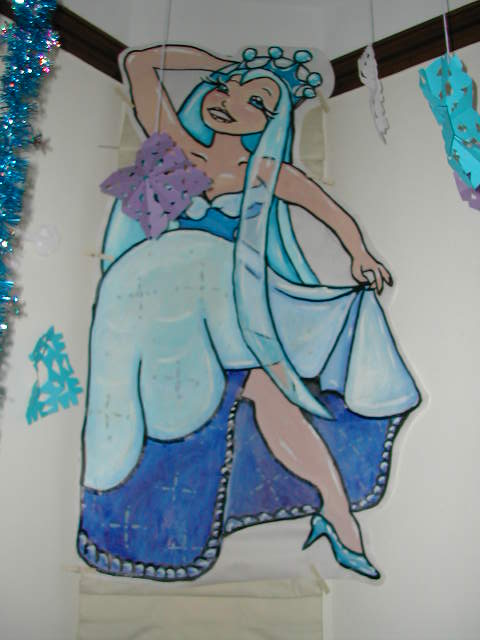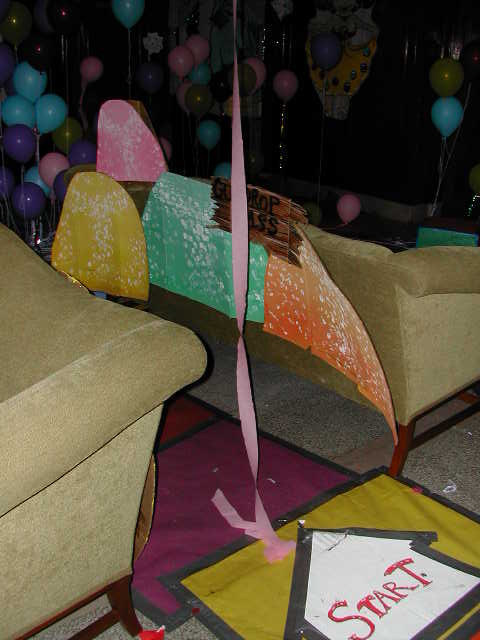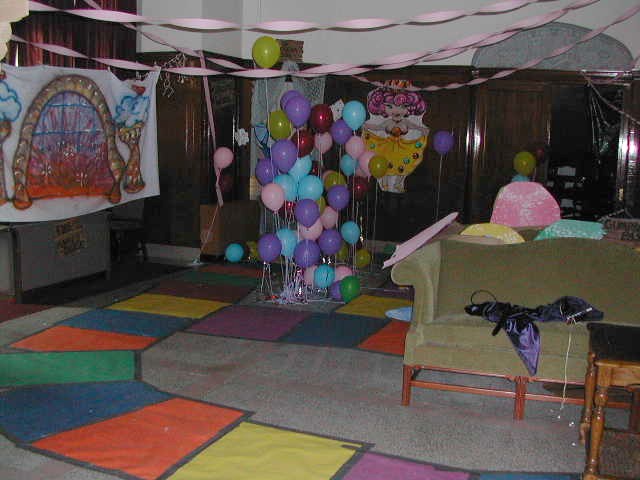 It was a life-sized board game and even included a color-die you could toss around to advance squares.
Back to Annual Events
Back to Risleypics