Mrave 2000
The 4 Elements: Wench as Air (bubble wrap!), Gaea as Earth, Judy as Fire, and McNellisface as Water.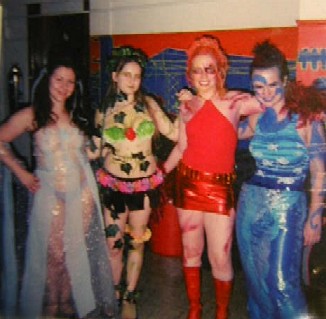 The first night Foster went goth "just for Halloween." He never went back, and is still goth to this day.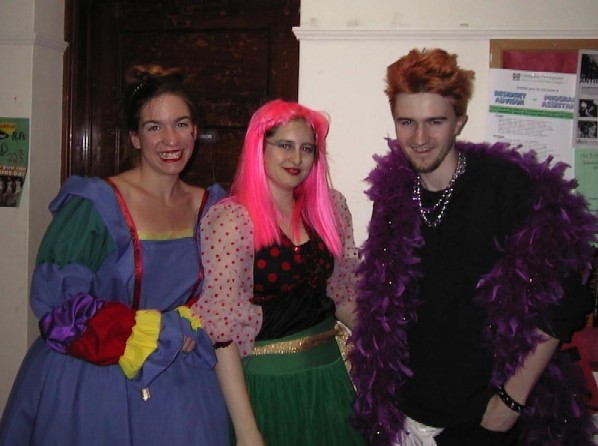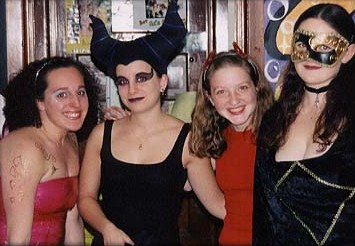 Josh as leafboy.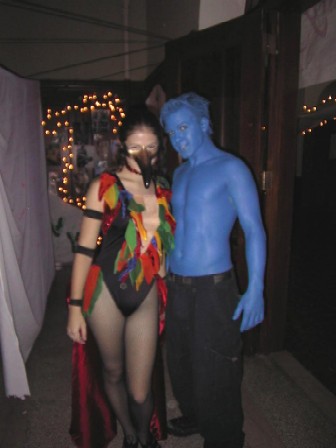 Mer and Jesse
The (TV Room) Creepy Alice in Wonderland room, done by Wench and Gaea... before American McGee even thought of such a thing.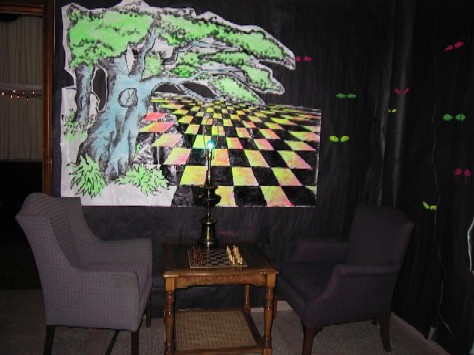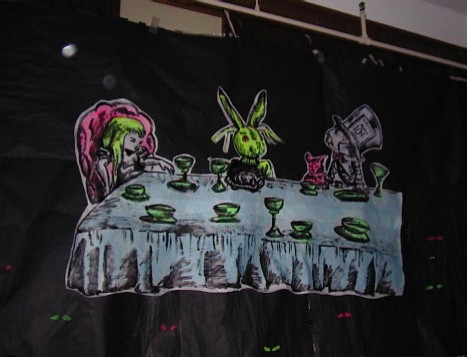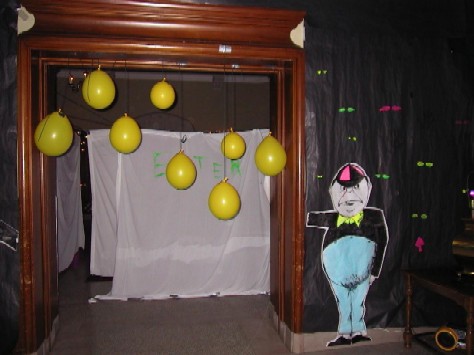 Cowcliffes was the Willy Wonka room, which left its decorations up on the wall for months afterward. In 2005 Cowcliffes was again fated to become a Wonka room with not-quite-finished wall cleaning!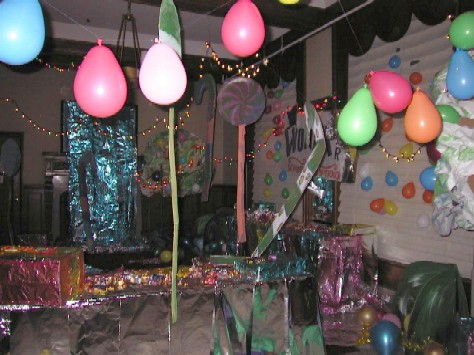 The CLR was the 7 Deadly Sins Maze (done by Gaea)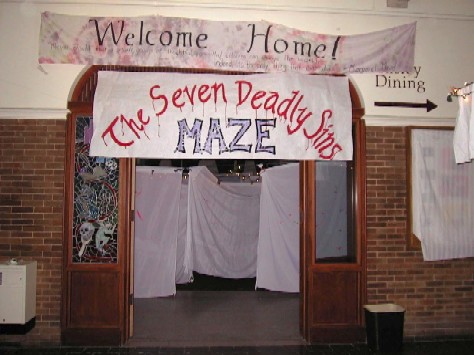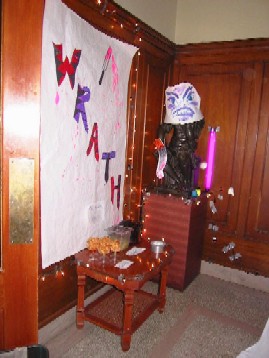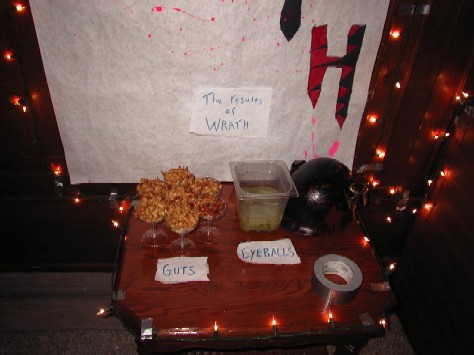 It featured a different sin at the end of each maze corner... such as "The results of wrath" (bowl of eyeballs, of course) and a hastily-constructed sign: "As you may have noticed, we have no PRIDE."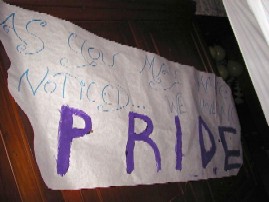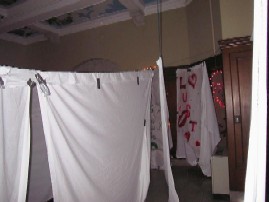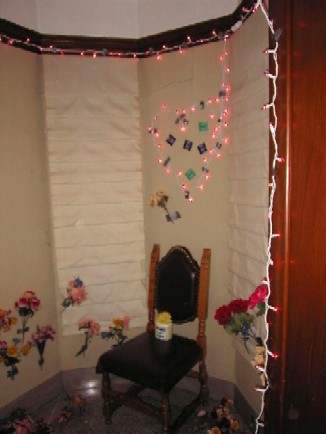 The Lust corner, though hopefully decorated with condoms and a jar of vaseline, remained empty for most of the night. The "sloth corner" however, got plenty of play with its soft couches and pillows.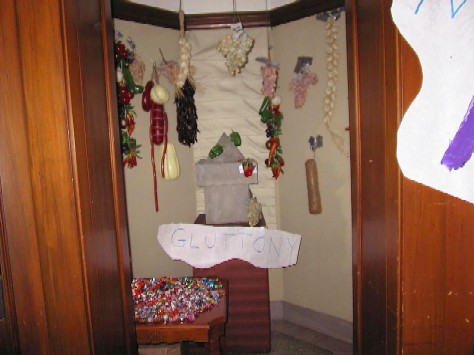 Risdining donated its best fake hanging food for the Gluttony portion.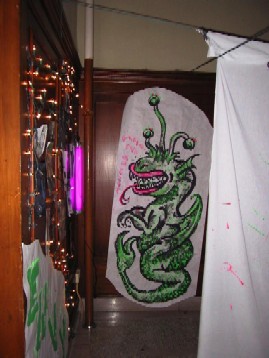 green-eyed monster. rawr!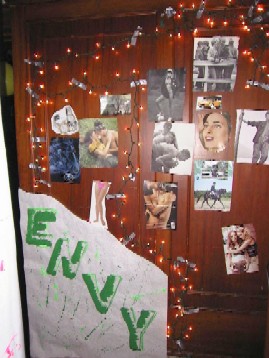 Back to Annual Events
Back to Risleypics