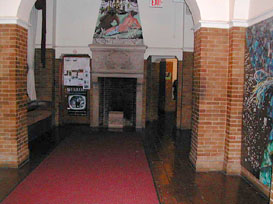 Go forward and to the right.
Take a right into Cowcliffes.
Take a closer look at the mural with the naked lady up there.
Check out that magnetic mural to your right.
Turn around.
The door on the left up there: The upper GSA (see Ris-Lexicon) suite. Occupied by Gordon Sander, Prince of the Night, 2003-4.