Sketch-a-foam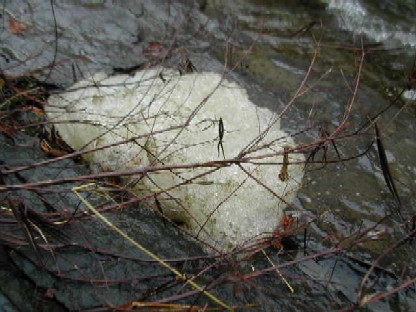 Recognized and dreaded by seasoned Risleyites, this notorious foam builds up along the sides of the gorges to dry out and quiver in the breeze on warmer days. It turns a deep brown as it dries.
It lends its name to the Ris-word "foamy," meaning "sketchy beyond all reason." (See the Ris-Lexicon entry).
It is NOT, under any circumstances, to be spread in bikini-patterns on naked bodies. I repeat: Do not fall for its "looking so pure in the moonlight" routine!! For the love of God!
To escape, hit the back button on your browser.