The Central Living Room
The original Pool was set up in this room.
(Almost exactly 23 years later, another attempt at indoor pool was made, in Cowcliffes next door).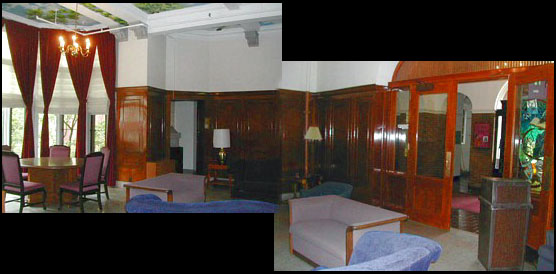 Keep going, into the TV room. (Don't worry, the wall ahead of you slides open).
Face the doors to your right.
Windows to your left.
Pretty mural on the ceiling. Look up!
Statues are in the alcoves of this room.
Cowcliffes is behind you.