The Second-East Probe
Made by a collective of maniacs living on 2east (Most notably Andrew McNair, Josh Moretto, Emmanuel Schanzer, and "Big Rich.") Regular installments circulated around the building around 1999.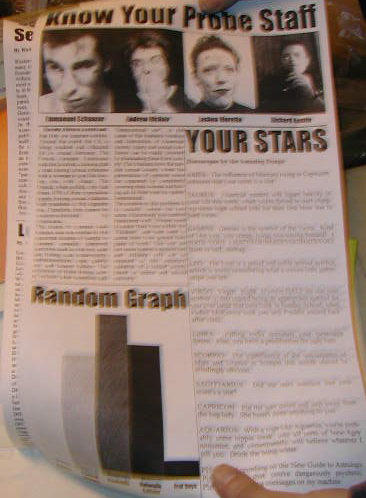 "Oddly enough, this cottage cheese reminds me of your panties."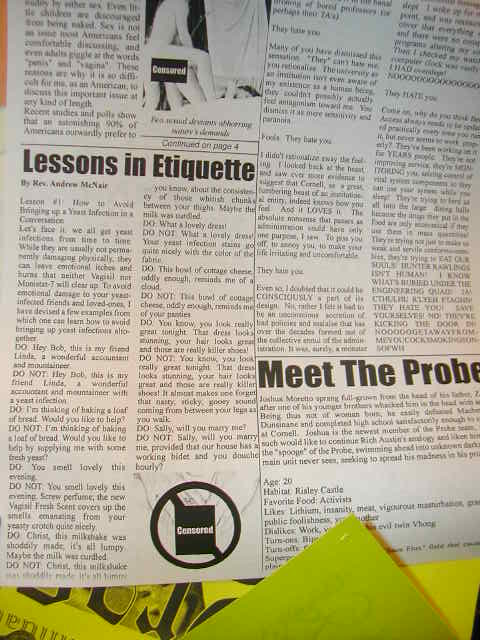 (Sorry this is horrible quality. We'll scan in some actual "documents" later. Want to speed it along? Send some to me!).
Main Archives.