Room 224, circa 2000AD.

This was the freshman room of Gaea and McNellisface. For more photos, see here.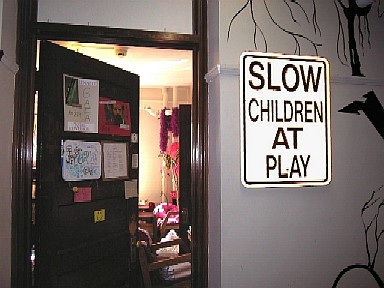 Meet "Lance Romance": Musicial legend extrordinare. He never attended Cornell or even lived in Ithaca, but had worked briefly with a Risleyite by the name of Emmanuel in Rhode Island, where he smeared an ink pad all over his face to prove a point. Lance is famed worldwide for such aural accomplishments as "The Tampon Song" and In the Shower with Lance Romance." He came to visit one day, I found him in my bed ("surpriz!" said the note on my whiteboard) and then he wore my overalls for a week with nothing underneath (even his consistent showering in them didn't help the smell), took the entire dorm out for pizza, and left to continue his tour. (That's the back of the actual head of McNellisFace in the mirror).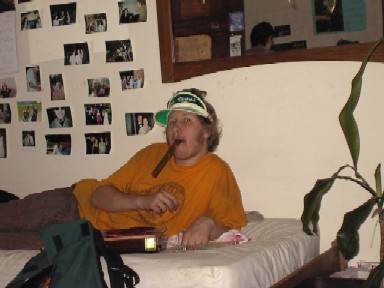 Out to the hall.