Risley on the Go: Summer 2001
(We call this "Adventures on the West Coast")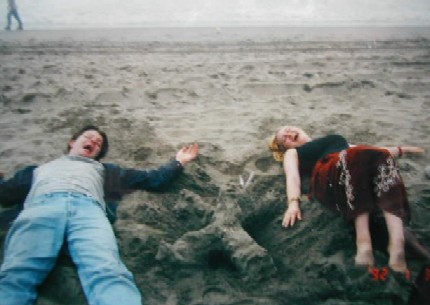 Jon (aka Hotpants, aka Beer Fairy), me, and our little sand lady friend. (Psst- I think she had crabs)
We stayed in Berkeley and the Bay Area over the summer and hung with other Ris Alums, partially-reuniting the Prudence Risley Traveling Moonshine Orchestra (aka the Ris Jug Band) to busk on street corners for spare change.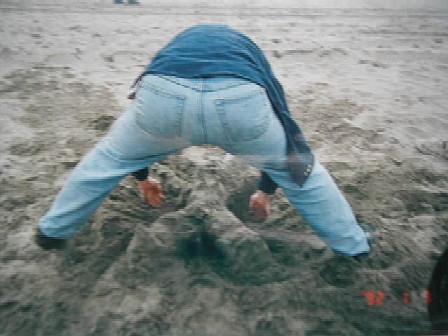 Pants's pants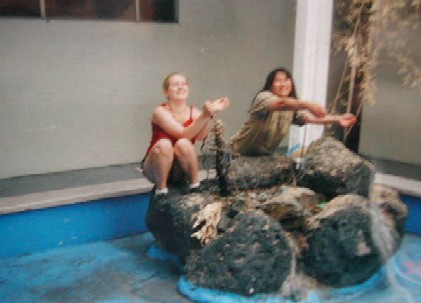 The Loo and I pretending to be seals (it was really the only thing to do with the incredibly depressing, dried-out fountain in the middle of our apartment building)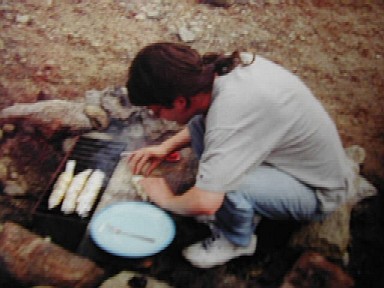 Jonpants squatting in the dirt as he tries to start a fire (don't think he knows I took this one)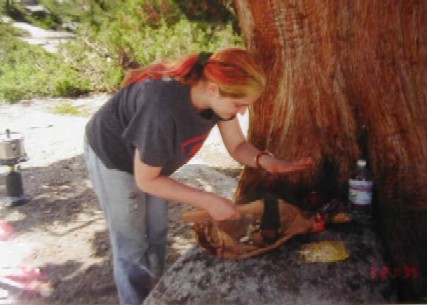 Making potato soup with a hatchet we found in the bottom of the trunk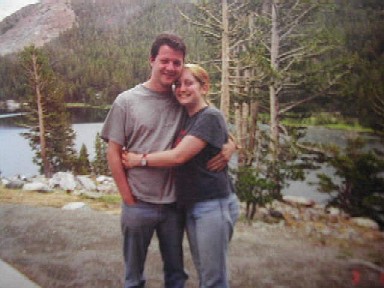 Then the drive back to Ithaca began. Think Odysseus, only more nymphs.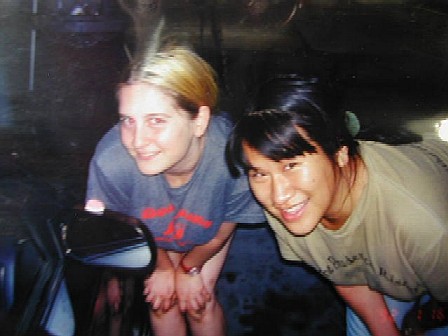 Ok, see that little pink blob on the passenger side mirror? That was a piece of candy we picked up around Utah, decided was disgusting after only a few hundred miles, and finally decided to stick to the outside of the car. Surely it can't stay on for long... We named it Jamba Spudgie Skokie.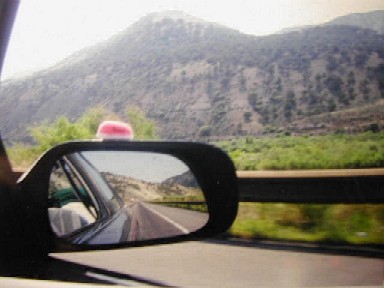 Jamba looking pretty peppy, with mountains in the background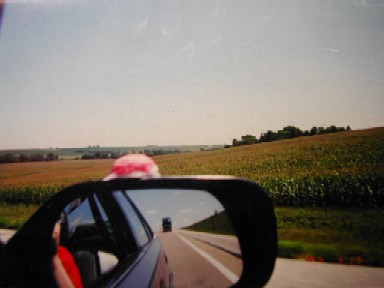 Jamba starting to flag a bit, against a backdrop of cornfields. He was completely black on the side facing the front by this point. The really scary part was, not only did sun, wind and rain have NO effect on this little creature, but the bugs stayed away like the plague.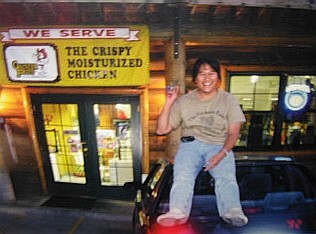 Crispy, mosturized chicken. Need I say more?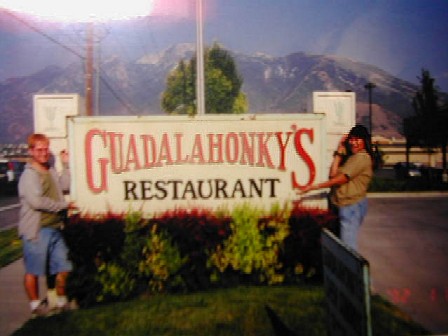 No explanation needed. Or given, for that matter.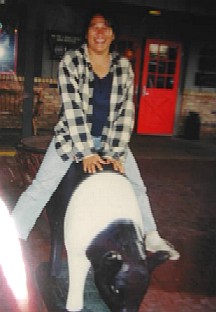 Loo ridin' the hog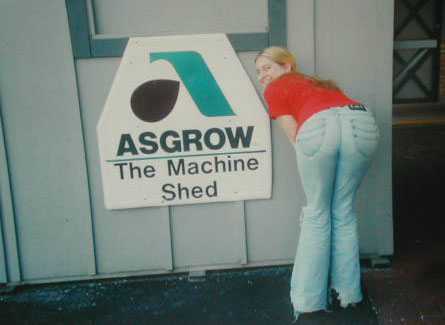 Look, it works!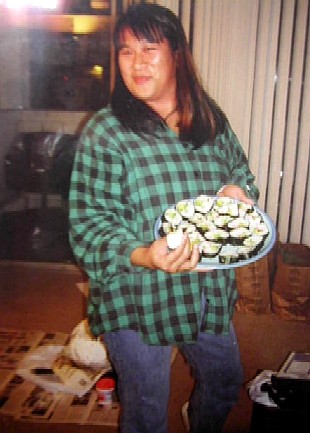 We were all right for a while... And then we learned to roll sushi. This was after our amazing adventures with whole-eel curry. Loo disappeared in the kitchen one night, we heard some thrashing, and she emerged several hours later, covered in blood, with the eel's head in one hand and tail in the other, asking, "So... umm, either of you know any good eel recipes?"
Rispics