From the filming of "The Trouble with Terry's Shower"
(on set in the Risley sub-basement)
Synopsis: Angered by his landlord's apathy,
(and still shivering from a freezing shower),
a tenant takes matters into his own hands.
He visits a sorceress, who conjures
a demon to warm the water with its firey breath.
16mm, Color and B/W. 12 minutes.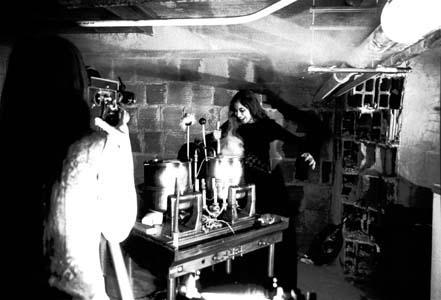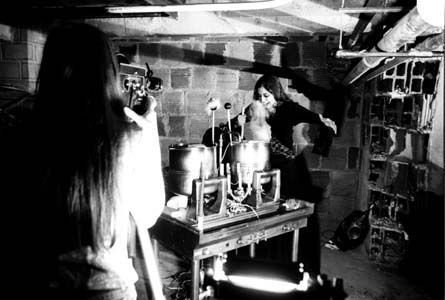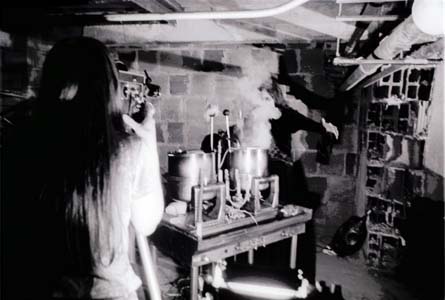 Film Clips
Royal Southern Tier- Documentary about drag kings and queens in the Southern Tier of upstate New York. Gaea Denker-Lehrman and Lela Klein. 25 minutes, video.
Can You Get Into Your Own Pants?- A woman enters a futuristic game show where the object is to seduce her own self from within the body of a very ugly man. Gaea Denker-Lehrman. 12 minutes, video.

(Clips on the Cornell University website)

Rispics